TOWAS UNIQUE BENEFITS.
THE TOWA IS PRACTICAL & EASY TO USE.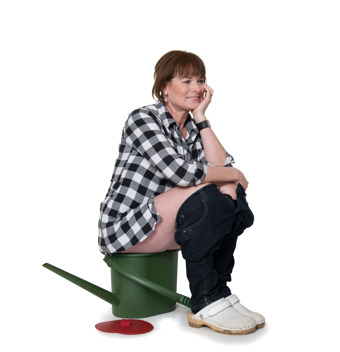 ♥ Ergonomic design makes The Towa easy to carry and easy to use. Hygienic and comfortable to sit on. Capacity, approx. 10 liters.

♥ Able to withstand weight up to 150 kilos (300 pounds)

♥ Seals tightly – the urine stays in the container to protect the nitrogen and guard against odor.

♥ Innovation and design by Åsa Lövberg. Patented in Sweden.

♥ Made in Sweden of recyclable and durable Polypropylene (PP) plastic , without any materials that are considered dangerous to health or the environment.

♥ The color is alder-tree green on a matt surface.

♥ Dimensions (measurements do not include the spout):
Height 26 cm (10.24 in.) Width 32 cm (12.60 in.) Depth 22 cm (8.66 in.)

♥ In order to make the watering can stable, and still allow it to be light weight and easy to carry, the plastic material contains a proportionate amount of talc. Therefore any scratches that may arise during normal use may be more visible than if the material was 100% plastic. This is in no way harmful to the product or anyone using it.